Charles Thompson | 2017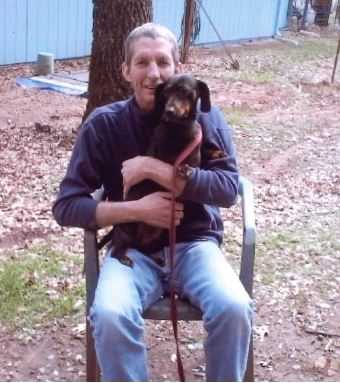 Charles Thompson lived in Fairplay, California for over 40 years. His family owned a large ranch in the area. Charles attended local schools and as an adult stayed local. Charles worked as a logger in the area for many years. He was living with his father on the family ranch in October of 2015. On October 2, 2015, Charles told his father that he was helping a friend move to Modesto. Charles was last seen leaving the family ranch with a white female. They were in what is believed to be this female's late model white SUV. Charles has not been seen or heard from since October 2, 2015.
A missing person report was filed by Charles' family after he did not return home. Sheriff's Deputies and Sheriff's Detectives began an investigation into what happened to Charles. They were able to track Charles movements on October 2nd. They learned that he visited Gray's Mart in Somerset, California as well as the El Dorado Savings Bank in Diamond Springs, California. From there it was learned that Charles checked into the Best Western Inn in Jackson, California. Employees there remembered Charles and said that he was with a white female. Detectives learned that Charles checked out of his room on October 3rd at 12:30 PM. Charles' last known location was in Jackson, California.
If you have any information about this case, please call the El Dorado County Cold Case Taskforce at 530-621-4590. All information can remain anonymous.