Halley Wing | 1986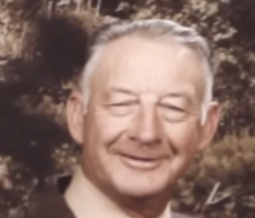 On June 2, 1986, 76 year old Halley Wing, a grandfather and former law enforcement officer, was gunned down in the driveway of his son's ranch in Rescue, California. The day of the murder, Halley's family had plans to celebrate his son's 49th birthday. That day, Halley noticed a blue sedan driving up the driveway of his son's empty home which was next door to his home on the adjoining property. Halley decided to drive over and investigate. His wife Bernice watched through binoculars as one of the two suspects got into the passenger side of Halley's car and opened fire. Nearly 30 years later, the case remains unsolved.
If you have any information regarding this case, please contact the El Dorado County Cold Case Homicide Task Force at:
(530) 621-4590
Friends and family never forget and neither should we!